IMPORT EXPORT CODE REGISTRATION
IEC Code stands for Import Export Code and is mandatory required for conducting the import export business. In simple words, if you want to start your import export business, then you can do the same just by taking the import export code registration. The process of taking the IEC code is simple and can be obtained online. However, the process includes some technical words, hence, people prefer to outsource the IEC registration to experts.
Import Export Code is a ten digit number with permanent validity granted by Directorate General of Foreign Trade under Ministry of Commerce and Industry, to any bonafide person/ company for carrying out import/export. Importers are not allowed to proceed without this code and exporters can't take benefit of exports from DGFT, customs, Export Promotion Council, if they don't have this code.
When will there be requirement of IE code
At following instances the IE Code would be required:
When an importer has to clear his shipments from the customs then it's needed by the customs authorities.
When an importer sends money abroad through banks then it's needed by the bank.
When an exporter has to send his shipments then it's needed by the customs port.
When an exporter receives money in foreign currency directly into his bank account then submission of IEC is required by the bank.



One doesn't need to be a registered entity to apply for import export code; you can apply even as an individual. IEC Certificate is also known as Export License, Import License, IE Code, IEC code, EXIM License. All have the same meaning.
Get ready to Import and Export from India, within 1 day. We get you IEC (Import Export Code) in a hassle-free manner. You don't have to move from your office or home, we would take care of filing and follow up with Director General of Foreign Trade (DGFT).
SERVICE INCLUDES
Drafting Documents
Import Export Guide
IEC Registration Certificate
DOCUMENTS REQUIRED
Documents To Be Submitted
Photograph of applicant
Self-attested PAN Card of all directors/partners/proprietor
Residential Address Proof of all directors/partners/proprietor
Entity Pan Card (if any)
Cancelled Cheque Or Banker Certificate for IEC
PROCESS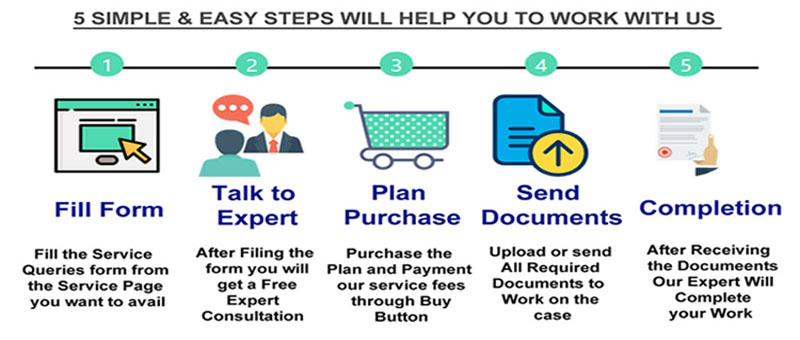 FAQ (Frequently Asked Questions)
Import Export Code (IEC) once registered is valid for lifetime. IEC code does not require any renewal to be filed.
The best thing about the IEC code is that it has no compliance to maintain the same. IEC code has zero compliance and involves only one time cost.
IEC is compulsory for both imports and exports to and from India. However, certain categories of importers are exempted from obtaining IEC.
With B M tax Solution, it will take 2 to 3 working days to get an Import Export Code (IEC).