ONE PERSON COMPANY (OPC) REGISTRATION
A One Person Company (OPC) is the latest form of business launched in the year 2013. OPC is for single owner/founder who do not find any organized and safe form of business, OPC can be formed by a single member with least compliances and maintenance.
A single person could not incorporate a Company previously,But In Case of One-person-company (OPC) as a concept allows an individual to reap benefits of being a company with a limited liability.
SERVICE INCLUDES
Directors Identification Number (DIN)
Digital Signature of Director
Guidance for choosing the Company Name
PAN Number
TAN Number
Drafting MOA & AOA
ROC Filing Fees for an Authorized Capital, Government Stamp Duty
Certificate of Incorporation
Bank A/c Opening Guidance
DOCUMENTS REQUIRED
For Single Director & Nominee :
Passport size photos of director & nominee
Address proof of director & nominee ( Any one of electricity bill or bank statement or landline bill or mobile bill )
ID Proof of director & nominee ( Driving License/ Voter's ID/ Passport / Aadhar )
PAN card of director & nominee
For Registered Office :
Rent agreement / Electricity bill of your registered office
No objection certificate from the owner
PROCESS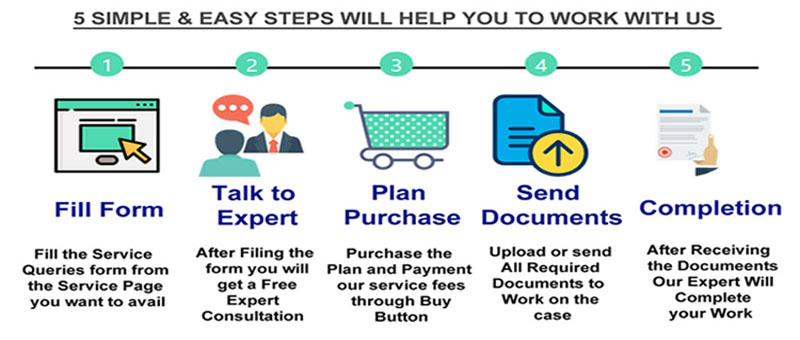 FAQ (Frequently Asked Questions)
Yes, you can convert your existing business into One person Company (OPC). But since it is complex procedure, we need to talk to you directly. Please drop your query in the contact form so that we can call you and explain you the things.
Taxation under One Person Company is very similar to the Private Limited Company under which tax is imposed on profits earned by the company @ 29%. Further, the tax rates are further reduced to 25% for Small and Medium Enterprises.
This is different from the proprietorship under which slab rate is applicable. Further, proprietors can avail the benefit of presumptive taxation but One Person Company cannot.
To verify any company registration number, which is commonly known as CIN number, can be verified from the Ministry of Corporate Affairs (MCA) website, i.e. mca.gov.in. The MCA keeps all the record of all the companies registered companies in India.
It takes around 10 to 15 days to register company if all the documents are provided on time. 10 to 15 days is an average time taken to complete all the formalities. It takes so much time because company registration is subject to government approval.
The list of documents for one person Company is simple and can be opened easily. The requirements are as follows
Certificate of Incorporation
PAN Card Acknowledgement
Memorandum of Association (MOA)
Articles of Association (AOA)
Board Resolution as per the format given by Bank
Form INC 3 for Nominee

No foreign individual/Non-resident Indian (NRI) can start the One Person Company (OPC) in India. As per law, the only resident Individual person can start the One Person Company (OPC) in India.