PRIVATE LIMITED COMPANY REGISTRATION
A Private Ltd Registration company is a limited liability entity incorporated under Companies Act, 2013. It has a minimum of 2 directors (with a maximum of 15). A natural person can be a director and as well as shareholder, where a corporate legal entity can only be a shareholder. In addition to that, foreign nationals, foreign corporate entities or NRIs are also allowed to be the Directors and/or Shareholders of a Company with Foreign Direct Investment, making it the preferred choice of entity for foreign promoters.
Some of the unique features of a Private Ltd Registration company like -
The limited liability protection to shareholders
The ability to raise the equity funds
Separate legal entity status and
The perpetual existence



to make it one of the most recommended type of business entity for the millions of small and medium sized businesses that are owned by families or professionally managed.
SERVICE INCLUDES
Directors Identification Number (DIN)
Digital Signature of Directors
Guidance for choosing the Company Name
PAN Number
TAN Number
Drafting MOA & AOA
ROC Filing Fees for an Authorized Capital, Government Stamp Duty
Certificate of Incorporation
Bank A/c Opening Guidance
DOCUMENTS REQUIRED
For Directors/Shareholders :
Passport size photos of directors
Address proof of directors ( Any one of electricity bill or bank statement or landline bill or mobile bill )
Self declaration about your directorship in other companies
ID Proof of directors ( Driving License/ Voter's ID/ Passport / Aadhar )
PAN card of Directors
For Registered Office :
Rent agreement / Electricity bill of your registered office
No objection certificate from the owner
PROCESS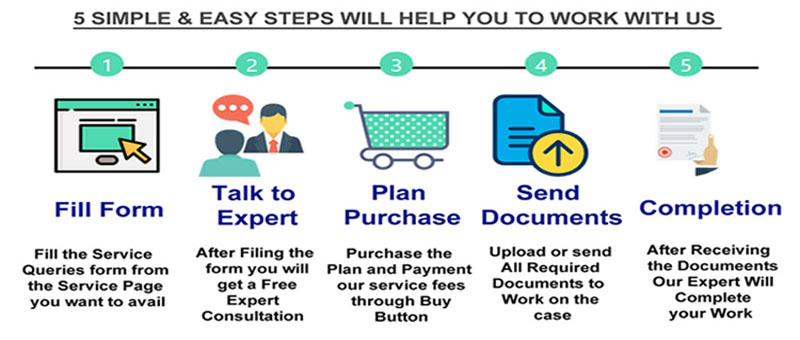 FAQ (Frequently Asked Questions)
Yes, you can upgrade your existing business into a corporate identity. However, your business can be converted into the private limited company which is a complex procedure. You can contact our executive for further knowledge on this procedure.
Incorporation is another word for Private Company registration in India. The word incorporation is generally used in connection with company registration in India.
To verify any company registration number, which is commonly known as CIN number, can be verified from the Ministry of Corporate Affairs (MCA) website, i.e. mca.gov.in. The MCA keeps all the record of all the companies registered companies in India.
It takes around 10 to 15 days to register company if all the documents are provided on time. 10 to 15 days is an average time taken to complete all the formalities. It takes so much time because company registration is subject to government approval.
Yes, as per the existing provisions of law, it is possible to register company in India without even visiting to India. In this case, all the documents of the NRI or the foreign national is notarized at notary public or at Indian embassy as per the respective requirement.
Registrar of Companies (ROC) is the government post who takes care about the company's record within its jurisdiction. The ROC and regional offices are formed under Companies Act, 2013 and rules made thereunder.