SOCIETY REGISTRATION
A society is the simplest form of a Non Governmental Organisation in India and can be registered to operate on state level or national level for educational, charitable, religious, welfare or for promotion of art, music, culture, etc., In India, the registration of a society is done under The Societies Registration Act, 1860
Well, to form into a society at least seven person with common intent must come together and adopt a memorandum of association and bylaws for the functioning of the NGO. In india most of the state government have adopted The Societies Registration Act, 1860 as a tool to improve registration of societies and to ensure better maintenance of the society as per law.
For Society Registration, there is a requirement of a minimum of seven or more members and it will take 60 to 90 days.
SERVICE INCLUDES
Society Deed Drafting
Preparation of MOA and Rules & regulations
Affidavit filing with the registrar
Issue of Registration Certificate
PAN Application
DOCUMENTS REQUIRED
For Members :
Passport size photos of Members
Address proof of Members ( Any one of electricity bill or bank statement or landline bill or mobile bill )
Aadhaar card of Members
PAN card of Members
For Registered Office :
Rent agreement / Electricity bill of your registered office
Land Ownership proof
No objection certificate from the owner
PROCESS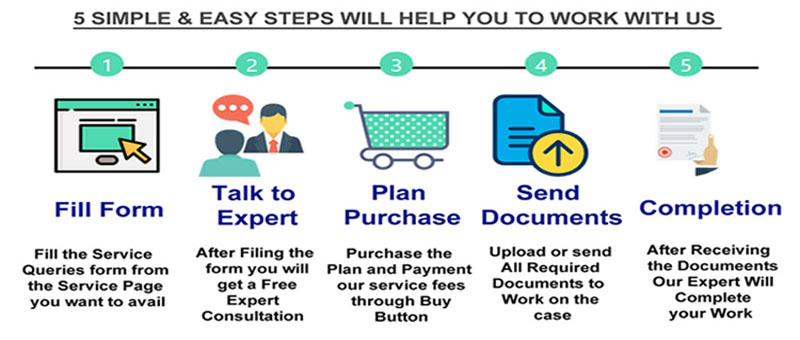 FAQ (Frequently Asked Questions)
No. The society can any have any number of members. There is no prescribed upper limit according to the Societies Registration Act. However, there needs to be a minimum of 7 members.
Yes. Government employees or officers can be part of NGOs, provided the NGO is not anti-government. Also, there are a few rules the intended members have to follow, one of them is to make sure that the particular organization is not profit making and the members must not draw any salary from the NGO.
No, members of society are not entitled to profit incurred by the organisation in any form.
General Body of a society comprises of all the members who have subscribed to the memorandum of the organisation.