Proprietorship Firm Registration

PROPRIETORSHIP FIRM REGISTRATION
A proprietorship/ Sole proprietorship trading firm is a business that is owned and run by an individual person. Proprietor ship firms are one of the most common forms of business in India. This firms is easy to start and there is very less regulatory requirements.
For Instance Proprietorship can be registered for General Retail & Wholesale Sale by way of the Goods and services Tax Registration (GST). All the registrations for a proprietorship will be in the name of the Proprietor. So, the Proprietor is personally liable for all the liabilities of the Proprietorship | Sole proprietorship firm.
Only one person invests entire capital in the firm, and he alone is entitled to the business's profits.
SERVICE INCLUDES
PAN Application
MSME Registration
GST Application
Current Account Opening Guidance
Advisory on other applicable government registrations
DOCUMENTS REQUIRED
For Proprietor :
PAN card of the proprietor (If Exixts)
Address proof of proprietor ( Any one of electricity bill or bank statement or landline bill or mobile bill )
Aadhaar card of proprietor
For Registered Office :
Rent agreement / Electricity bill of your registered office
No objection certificate from the owner
PROCESS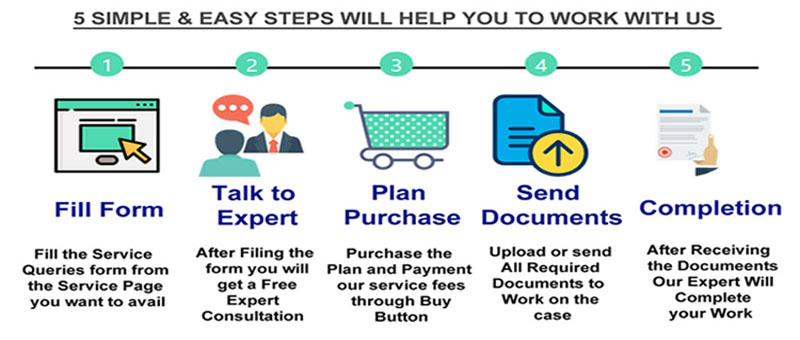 FAQ (Frequently Asked Questions)
A proprietorship business can be started with any amount of capital and as such, there is no provision in the law which prescribe any minimum capital for the firm. The capital must be infused by the proprietor based on the nature and scale of the proposed business. You shall have the ability to introduce or withdraw capital at any time from the accounts of the proprietorship business as drawings.
Yes, the proprietorship can be converted to LLP or Private Limited Company
There is no law which enforces registration of a proprietorship firm as such, B M TAX SOLUTION helps entrepreneurs in securing registration under MSME, GST, Shops & Establishment, etc. the MSME registration is done under The Micro, Small and Medium Enterprises Development Act, 2006 of Central Government.
Yes. Only an Indian Citizen can start proprietorship business. Similarly, no foreign funding is allowed in a proprietorship form of business. However, an NRI or a Person of Indian Origin (POI) can invest in proprietorship with prior approval from the central government of India.